Commitment to maintaining the highest international standards in all aspects of our work:
Professionalism
Quality of service
Integrity in dealing with our clientes
Growth to better serve our customers and investors:
Focus on regional expansion
Strategic alliance with international partner
Creating value for our clients:
Financial advisory
Analysis of the capital structure and identification of the main drivers of value for growth
Independent and impartial
Extensive relationships with regional and international market players
.
Planning is an investment boutique fouded in 2002, by partners with different skills, which combined generate hight added value for our clients
Commitment to the highest international standards in all aspects of our work
This commitment extends to the quality and professionalism of the services we provide, as well as to the absolute integrity of our dealings with clients and the market. The cornerstones of our work philosophy is emphasis on the importance of treating entrusted information with confidentiality, maintaining transparency and the fiduciary responsibilities we have towards clients as well as investors and lenders in transactions in which we take part. Strict adherence to these values has earned us respect and a reputation of quality and reliability in the market.
Focus on creating value for our clients
We are committed to create value for our clients by helping them to identify and explore business and capital structure value drivers and strategic opportunities across product and or geographic lines. 
Our independence, creative structuring capabilities, and extensive relationships with regional and international financial institutions enable us to structure, negotiate, and close the best financing deals for our clients.
.
Team formed by senior professionals
Cláudio Gonçalves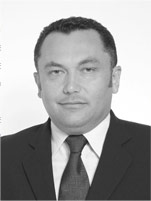 Cláudio has over 20 years of Corporate Finance Lead Advisory experience in the mid-market, leading and completing several successful transactions (M&A and Structured Finance). Knowledge and experience in Stock Market, Mergers and Acquisitions, Structured Finance and Valuation. He holds a bachelor degree in Economy, Master degree in Finance and an MBA in Corporate Finance with specialization courses in Toronto and in London. Claudio is a member of the Brazilian Association of Private Equity and Venture Capital (ABVCAP) and the Brazilian Institute of Corporate Governance (IBGC). On the basis of his experience he has published several articles and books including (Securitization: New Directions of Financial Markets and Structured Finance – the rule of securitization of assets as funding for companies). Claudio is a finance professor in MBA courses. He has experience as a board member, having worked in companies and class organizations such as CORECON/SP, Order of Economists of Brazil and Association of Investment Analysts of the Capital Market. In 2002 he founded PLANNING Corporate Finance & Advisory.
João Arinos R. dos Santos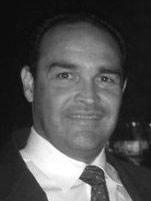 Executive with more than 15-year experience in general management, national and multinational companies, in the education, publishing, media, information technology and services segments, at UniJorge/Whitney Brasil, Grupo Abril and Bull South America, responsible for P&L. Structured and performed in different Corporate Governance systems: multinational, joint-ventures, family company with financial investors, and family company under professionalization process. Leadership in turnaround situations with excellent results, several M&A projects and preparation for IPO. Successful implementation of start-up projects for new strategic ventures. Extensive experience as management consultant, providing services to companies in the manufacturing, insurance, telecommunications and tourism segments. Project management, result driven execution, establishment of partnerships are areas of expertise with tangible results. Mechanical Engineer by UNICAMP, with MBA by Fundação Getúlio Vargas – SP and specialization in Professional Services Companies Management by Harvard Business School. Fluent in English, Spanish and French. Strategic view, capacity to define and reach goals, political ability to negotiate and manage people / processes / projects in multicultural environments are some of the competencies developed along the professional career. He is an Associate Director at PLANNING.
Jin Whan Oh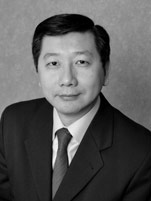 Economist with Master in Economics from FEA / IPE's USP. He was professor of disciplines: Operations Research and Investment Analysis. He is Adviser to the Regional Council of Economics of Sao Paulo, CORECON / SP. He is a member of the board of companies in the areas of technology, health, logistics and credit cards. It has experience of more than 25 years as executive of renowned companies, where he led the reorganization and restructuring (Turnaround), strategic repositioning and expansion of business. He was chairman of the Medial Health, President of CSU in Group Units TeleSystem, Credit & Risk and MarketSystem. He is managing director of Plurimax Investments and Plurimax Asset Management (www.plurimax.com.br) and Associate Director of Planning.
Niels Haslund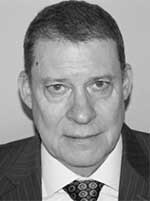 Niels has more than 25 years of experience in financial industry, having initiated his career as an in house legal counsel at Danske Bank in Copenhagen and London, for a couple of years and subsequently having moved on to international capital markets and fixed income sales and distribution in leading banks in the Brazilian financial markets. He has been involved in and leading a large number of transactions in the origination and structuring as well as the distribution and placement faces. Subsequently Niels headed a wholesale corporate banking team at ABN AMRO in São Paulo having managed relationships with large international corporate clients getting involved with and overseeing the sales and implementation of a wide range of products stretching from cash management mandates to strategic planning, including origination and implementation of M&A and corporate finance transactions. From 2012 Niels has been a partner of São Paulo based investment company Método Investimentos, an investment firm focusing mid to high net worth clients. During the same year Niels also began as an associate director of PLANNING. Niels holds a degree in Law from Copenhagen University as well as an MBA in Finance from FGV, Sao Paulo.
Nathan de Vasconcelos Ribeiro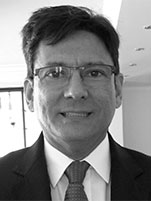 Executive and entrepreneur with over 35 years of experience in software development and operationalization in the areas of Information Technology, Data Science and Artificial Intelligence. Nathan has extensive experience in new business structuring, startup operations in Brazil and business restructuring for significant increases in productivity and results. Co-founder of Synchro Sistemas, the largest Brazilian company in the tax systems and services sector in Brazil. He was also the creator and led, for six years, a startup in the area of urban mobility, offering services using digital maps and smartphone applications. He has previous experience in IT consulting, when he worked with Arthur Andersen (now Accenture) and Trevisan (a Brazilian auditing and consulting company). Nathan developed and implemented business plans, and helped companies and startups to obtain private and Brazilian government funding ("Lei do Bem", FAPESP, FINEP, etc.) for their innovation projects. He holds a graduate diploma in Aeronautical Infrastructure Engineering from ITA (Technological Institute of Aeronautics) and a master's degree in Business Administration from FEA-USP (USP School of Economics, Administration and Accounting). He has acted academically as part of the Examining Board of Business Management Graduate Thesis at FATEC (Faculty of Technology of the State of São Paulo) and as a member of the Decision Group of FEA-USP. This group is made up of professors and researchers, with doctorate or master degrees, aiming to study decision-making behavior in public and private organizations and develop tools to improve decision quality, including the use of Artificial Intelligence techniques in decision-making processes. He has been working ultimately with PLANNING adding a technological view to the corporate governance, M&A process advisory, venture capital, business plans and company valuation activities.